The Chalk the Walk movement is making its mark in Rockland as children and their parents take to the streets in their neighbourhoods to scribble colourful hearts, flowers, and other images on the concrete sidewalks or on the exposed asphalt of some streets where there is no traffic around. They also write inspiring messages with the goal of putting a smile on the faces of their neighbours and passersby and lifting their spirits during the pandemic.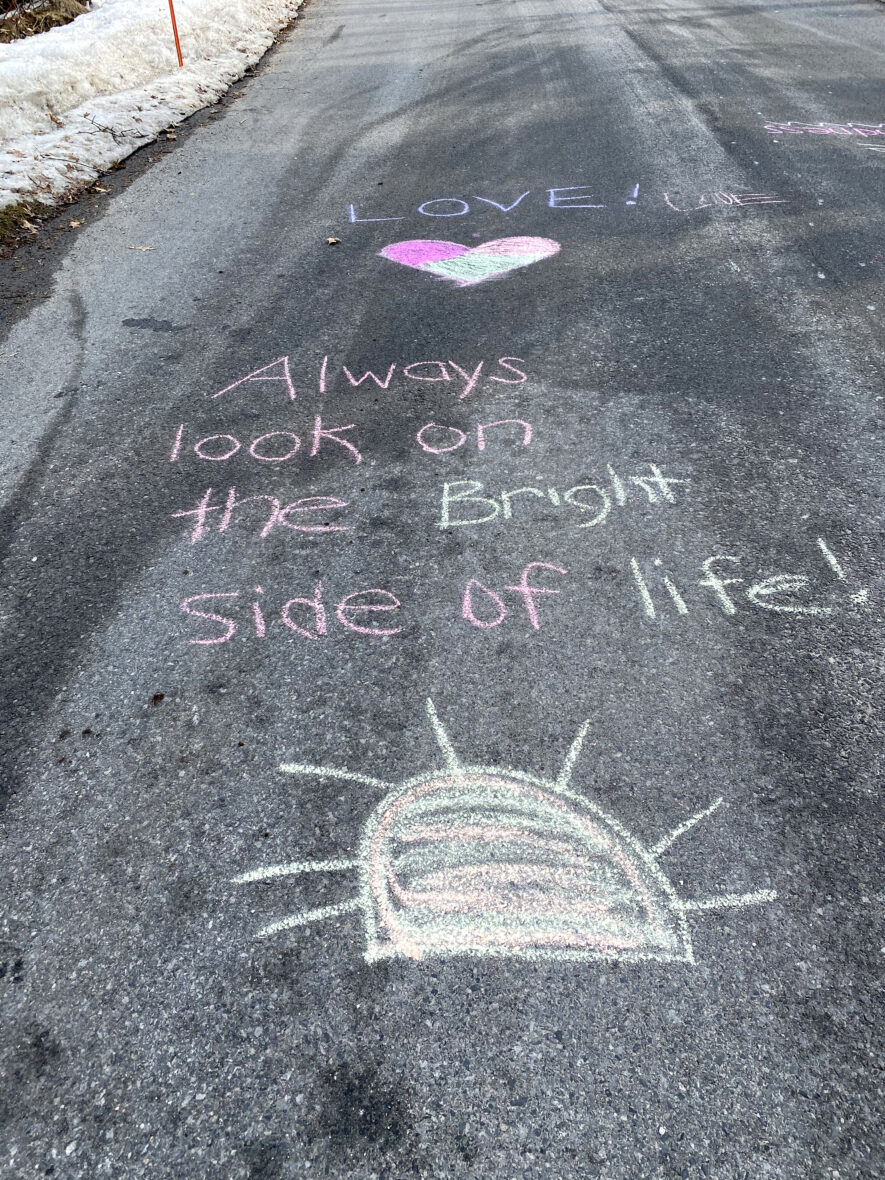 "I was inspired by this idea," said Sonia Baruzzo, one of the parents involved in the local project, "and wanted to spread the joy on my street as well. You can see a lot of links about it (Chalk the Walk) online."
Baruzzo found one of the websites that explained the Chalk the Walks movement. The Joy Team, which began the project several years ago, has information and advice on how to be a creative and responsible Walk Chalker on its website at https://chalkthewalks.com/.
"It was especially important to teach my kids how art can spread joy and love to people around us," said Baruzzo. "I made it a part of my homeschooling activity that day."
Other families in the Morris Village residential area of Rockland have also taken to the streets to chalk their walks. Some people have turned the front windows of their homes into colourful artworks with inspirational designs painted on the glass.