Between midnight and 1 a.m. on July 7, a zodiac style dingy was stolen from the Riverest Marina on Wharf Street in L'Orignal. The boat is described as a red and grey Bris brand dingy, approximately 15 feet long, with a 6hp Yamaha gas motor.
Two suspects were observed on security footage, both Caucasian males. The first walked with a limp and was wearing what looked like green camouflage pants and an orange hoody. The other was wearing what looked like dark blue pants and a dark black sweater.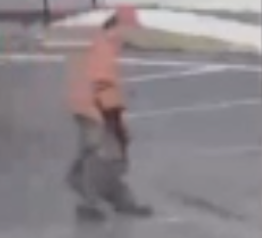 Police are asking anyone with any information or surveillance footage of the area to contact the Hawkesbury police at 1-888-310-1122, or Crime Stoppers at 1-800-222-8477.